AGOFR Calendars Now Downloadable
Download This Year's Calendar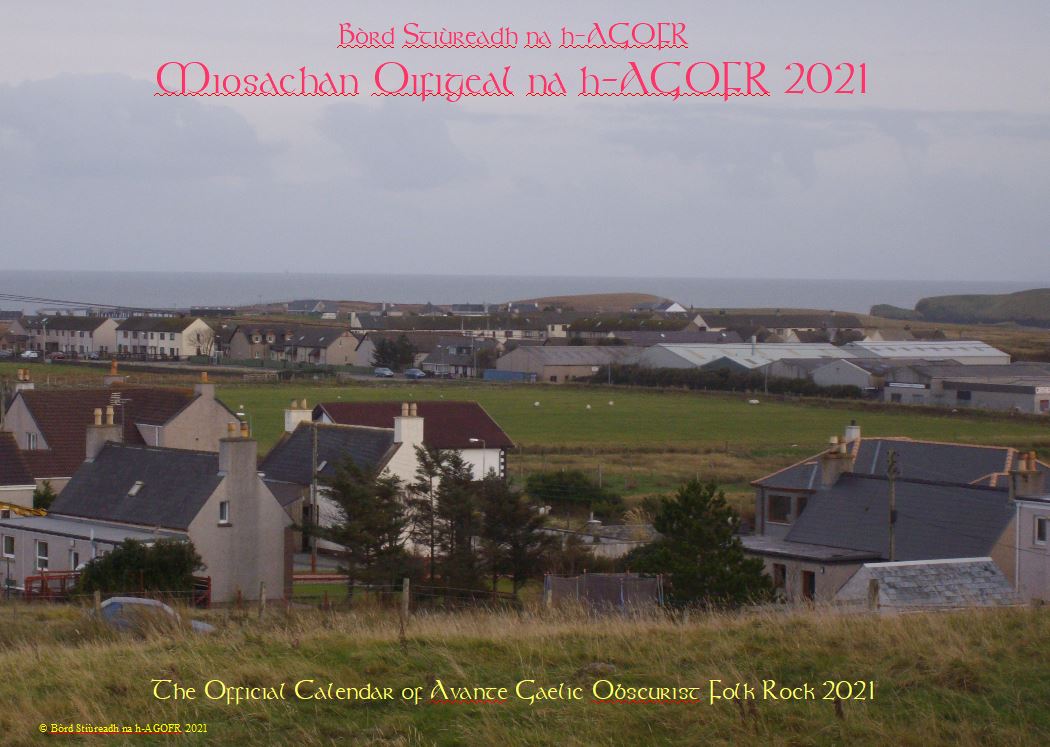 Oh Yus - You can now download B˛rd Sti¨readh na h-AGOFR's exclusive Miosachan Oifigeal na h-AGOFR - The Official Calendar of Avante Gaelic Obscurist Folk Rock - for fleek all.
Each month, the AGOFR Calendar shows picturesque scenes of AGOFR interest - places, people, classic AGOFR album covers etc. It also highlights significant AGOFR days - anniversaries, public holidays, religious festivals and the like.

And why restrict yourself to this year? If you're stuck in the past, why not download a calendar from our wide selection of previous years?

To download - just click on the year you're after. When the calendar opens, save a copy to your own computer.


Then , if you can be bothered, print it out, punch some holes in it and stick a piece of string through them. Now you've got yourself the ideal Xmas gift for people you don't like and don't want to spend any money on.
2010
2011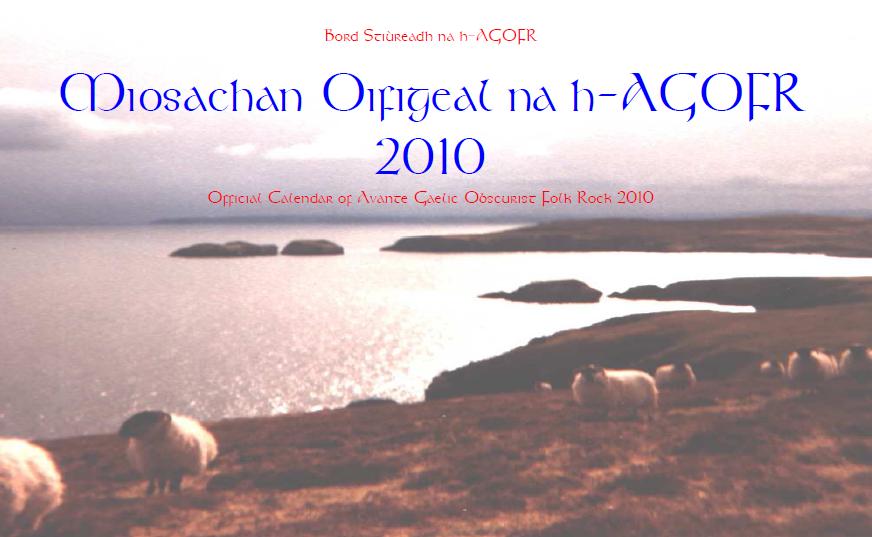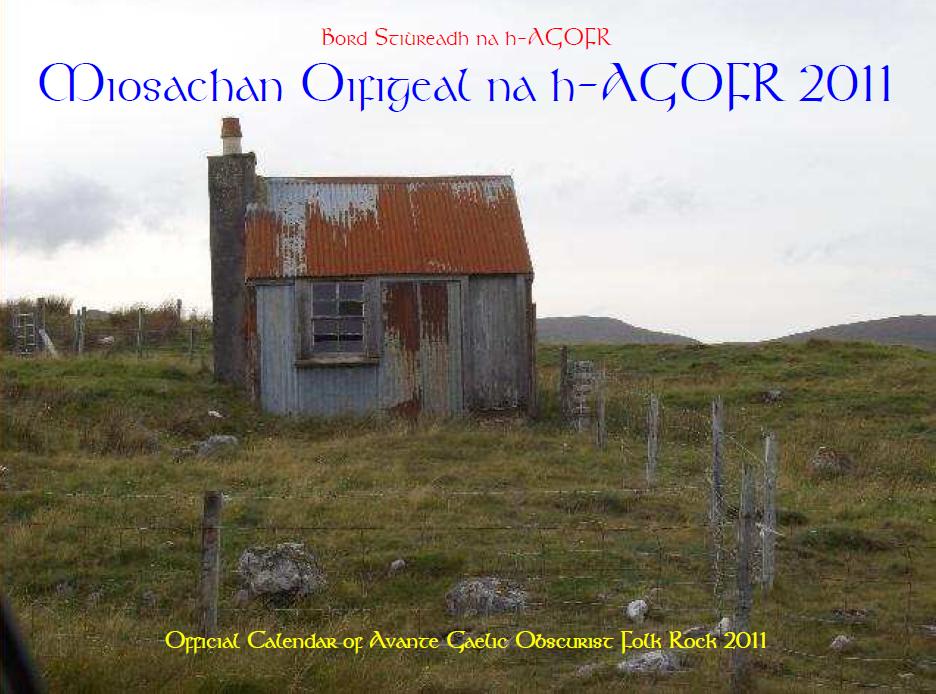 2012
2013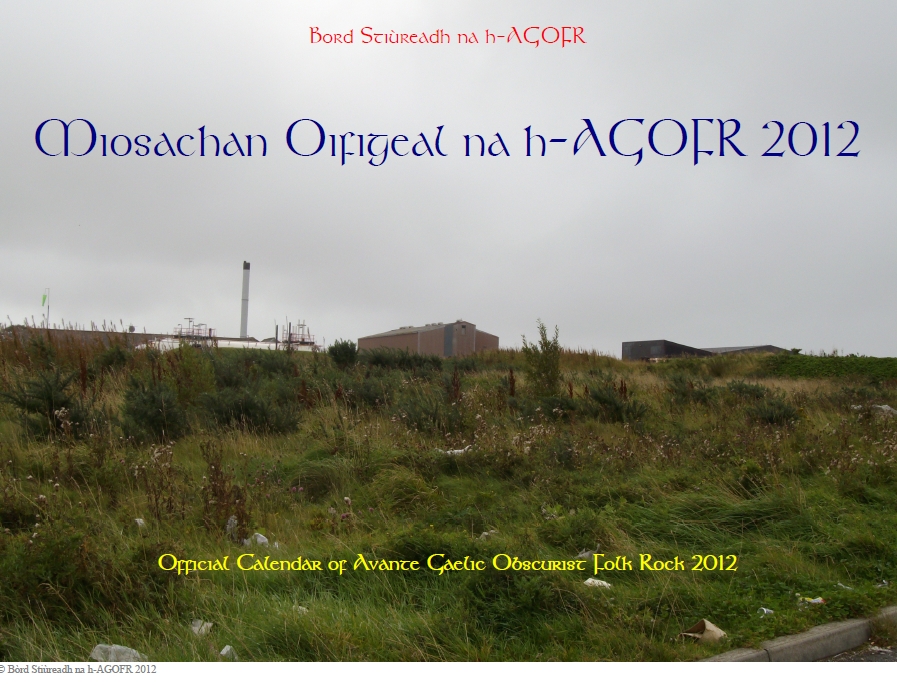 2014
2015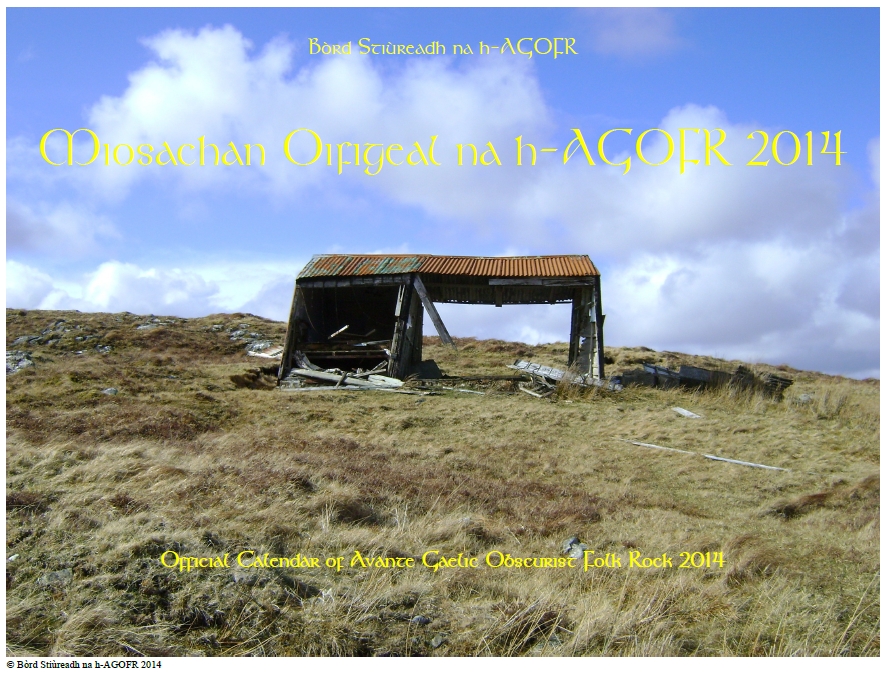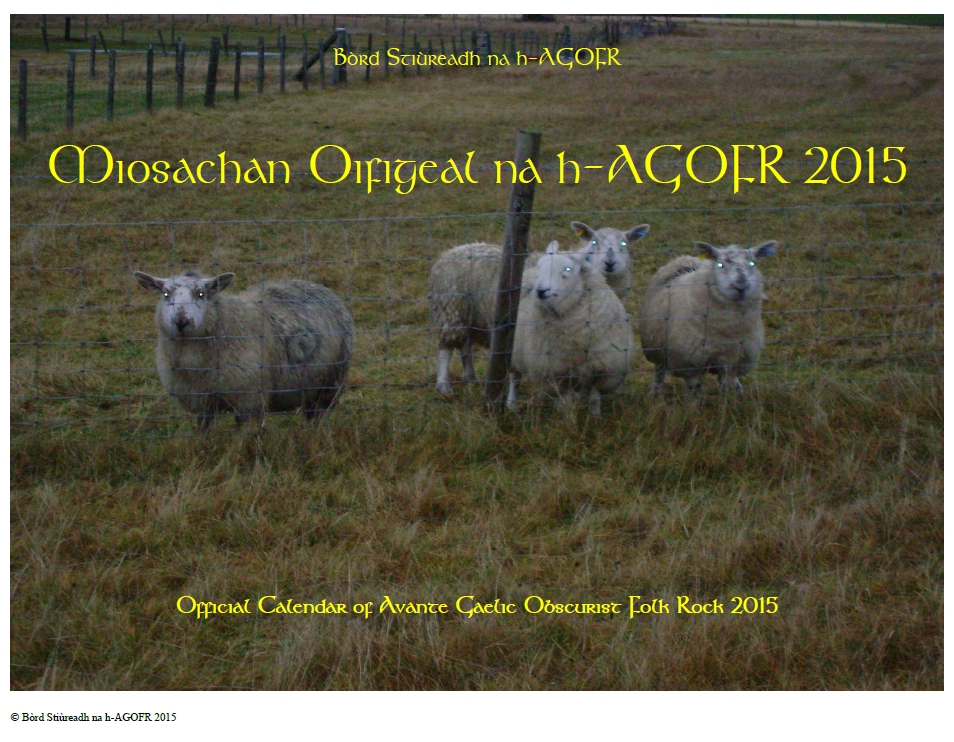 2016
2017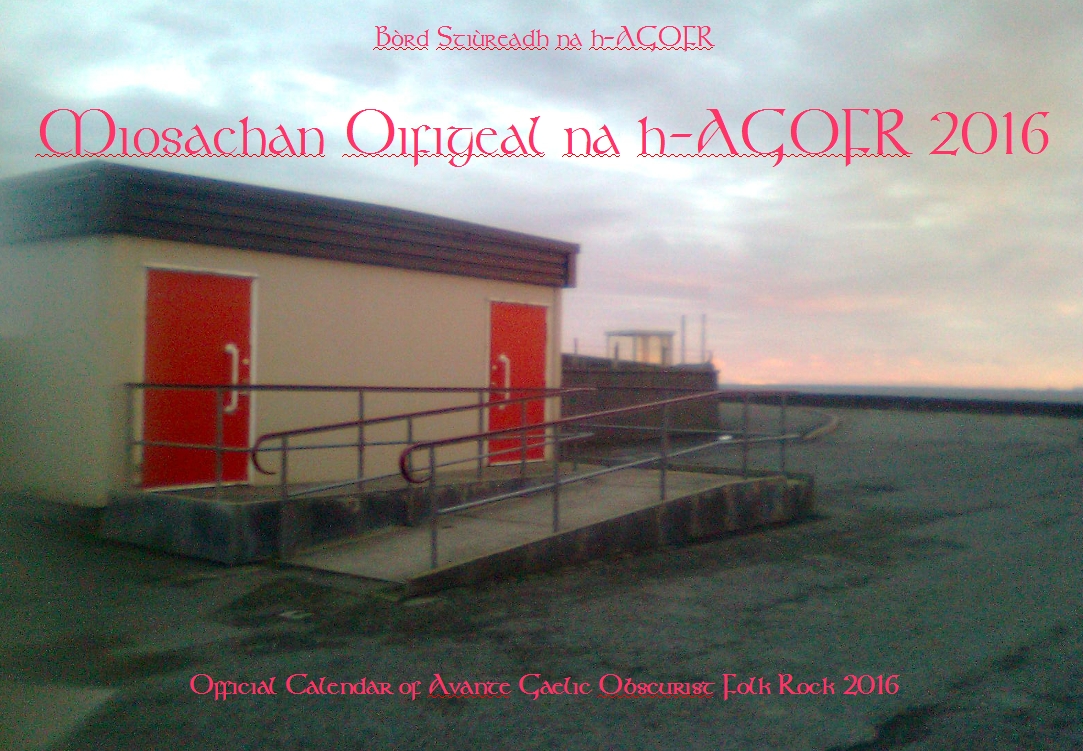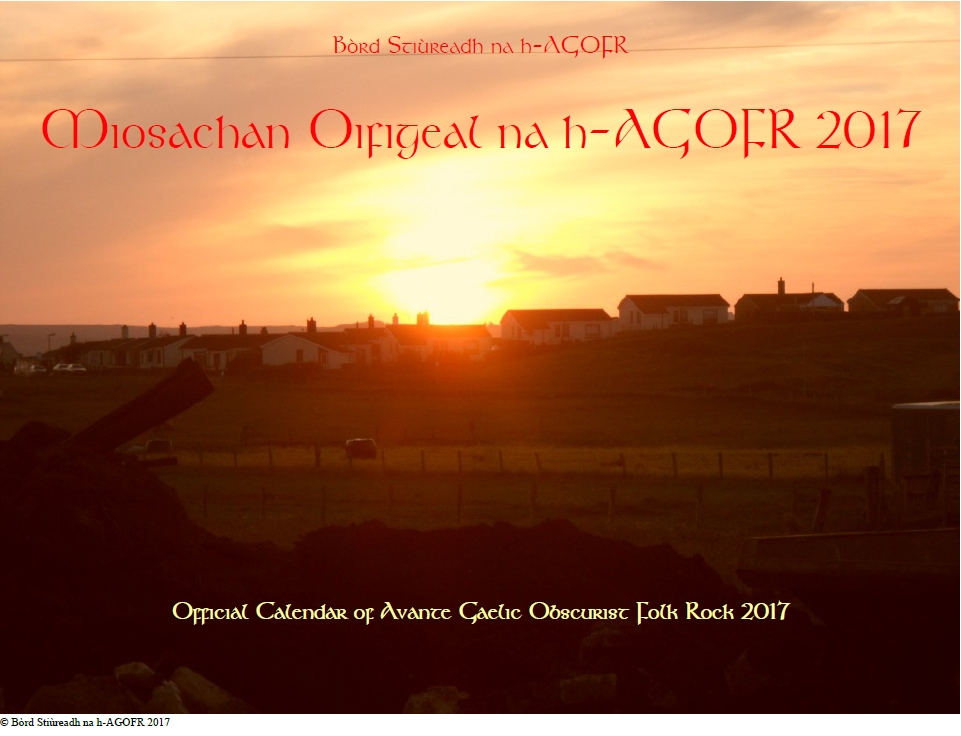 2018
2019