Western Isles Vetrinarian General's Health Warning - Chan eil na Guireans Math Dhuit Idir:
For legal reasons the Guireans Website is obliged to make members of the public aware of the
detrimental effects of Guireanism. Even a brief exposure can have disastrous long term effects.
This is illustrated by the following pictures from Parkend Univurshety's respected thesis on the topic
"The Guireans : Sulasgeir's Too Good For Them" (Al*ne, B*w and M*thes*n, 2001):
Before : The Original Guireans Lineup in 1981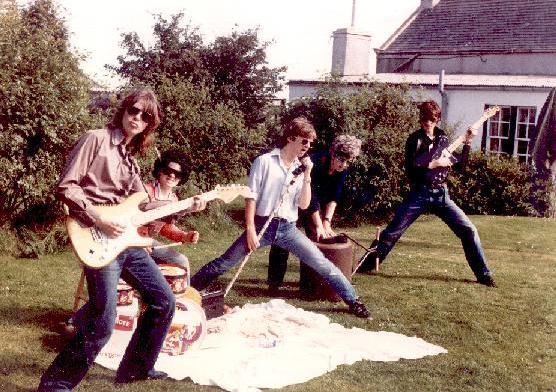 After : The same lineup 20 years later, December 2001: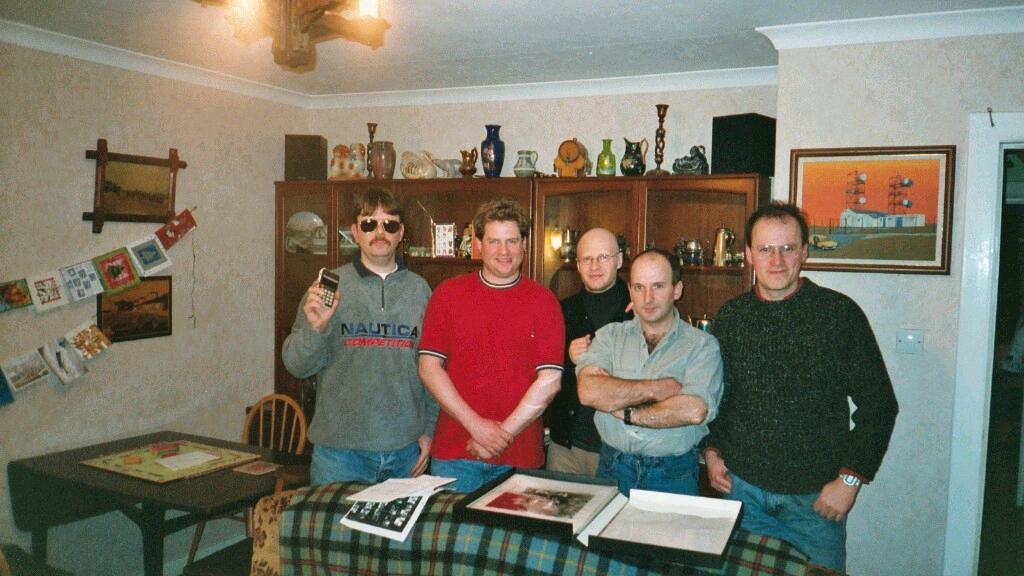 Left to Right (both pics) Ken "Let's See, There was a Construction Worker, an Indian Chief, a Biker, a Sailor and... err.. a Chartered Accountant?" Livingstone, Jimmy "I'm the real Jim Petrie" Petrie (assassinated in 1980, and looking quite healthy considering), Gordon "Errol White" Macleod, John "Not so much Byrll Creem Now" Allan and Iain "Same Geansaidh in Both Photos" Livingstone.